Vacuum Dig is Soft Dig Safe!
Welcome to Vacuum Dig, the leader in soft digging and hydro excavation. If you need help with soft digging, hydro excavation or safely locating underground utilities, we have the equipment and manpower to get the job done.
We can assist with subsurface locates across the state of Florida. We offer vacuum trucks with services ranging from trenching and culvert clean-out to vacuum excavation and hydro excavation.
Whether your job is large jobs or small, we have a variety of trucks available on the east and west coast of Florida. Major Florida cities we cover include, Tampa, Sarasota, Naples, Fort Myers, Bonita Springs, West Palm Beach and more.
Our clients range from large utility companies like FPL to small local contractors.
Benefits of Vacuum Excavation: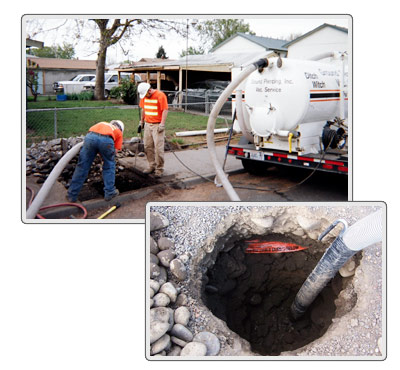 Eliminates service or cable damage
Gives confidence to excavate down to and around cables
Reduces environmental impact by overcoming damage to tree roots
Reduces manual labor
Reduces time and cost
Vacuum excavation is the safest way to remove material from unknown obstructions or services because it is clean and non-evasive. It is a safe system for uncovering and exposing buried services and excavating, providing a quick method of soil removal from  sensitive areas. We use Vacuum Trucks to remove debris from the ground.
Unlike traditional vacuum excavators, our vacuum truck system process a clean recovery of excavated material for recycling or disposal. This operation keeps the soft digging of our machine working efficient.
Call us today for a personalized quote at (561) 601-6535 .
See one of our Vac Trucks in action!: Youtube for safe digging and vacuum excavation!