Whether you are potholing, installing signs, fence posts,  hand holes, or just looking for an underground utility, excavation is the most cost-efficient method of getting the job done… without any risk.
Vacuum Excavation, also called Hydro Excavation or Non Destructive Digging is known to be the safest solution to expose underground utilities such as telecommunication and electric cables, gas lines, water lines for potholing. Our Vacuum Machines are able to do pot holing to safely dig holes. Deeper holes can be safely excavated with the additional suction pipes to help break up the soil and removing it with the high volume vacuum system.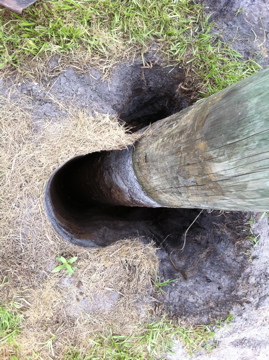 Keep your crews ahead of schedule
We fit in the smallest to tightest locations with vacuum trucks
Find out more about our services here!